Democrat Male State Senator Tells Female Republican Staffer to "Kill Yourself"
Democrat State Senator Kevin Parker told a female Republican staffer to "kill yourself" on Twitter, after she sent a message he didn't like.
Parker quickly deleted the tweet, but screen shots last forever.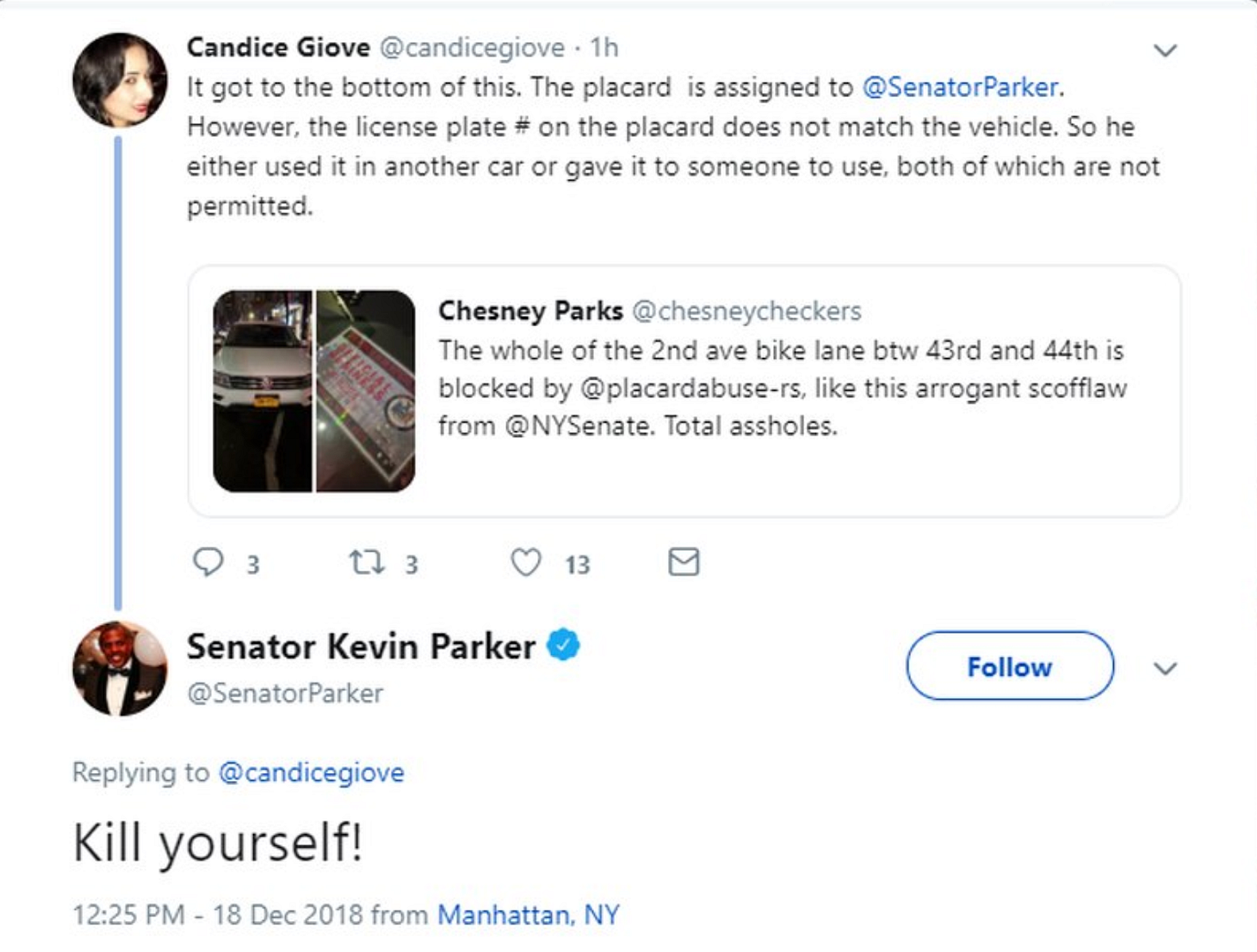 While he later apologized, it was tempered by more criticism. The Daily News reports:
He also went on to trash Giove for working for the Senate GOP and, before that, for a group of breakaway Senate Democrats who were aligned with the chamber's Republicans in a leadership coalition.

"Candice is nothing, but an internet troll," Parker said. "To call her anything more is fake news. At the end of the day, she is someone who continues to represent the forces of evil and is on the wrong side of history for every important issue facing this state."

He ripped Giove for being a spokeswoman for a conference that opposes issues such as strengthening the state's abortion laws and new gun control regulations.
Fair enough if the state lawmaker wants to disagree on policy matters, but telling someone to "go kill yourself" is unacceptable and wrong. It's the kind of callous response that showcases how low things have gotten in todays' political environment.
At IWV, we stand for respect and civility -- no matter what opinion someone holds. It's unacceptable for anyone to speak to someone this way -- and Parker should be called out.
*Learn more about how to Champion Women here.